SQUARE BED
HANDMADE MINIMALIST BED FRAME
A handcrafted Christmas present for Al's parents -Rick and Joan wanted a simple design made out of beautiful materials to compliment their Tasmanian Oak recycled floorboards. The queen- sized Square Bed is made from locally sourced recycled Vic Ash timber and features finger joins in the bed end and slim gaps in the bedhead. This simple and modest design blends beautifully into their architectural home.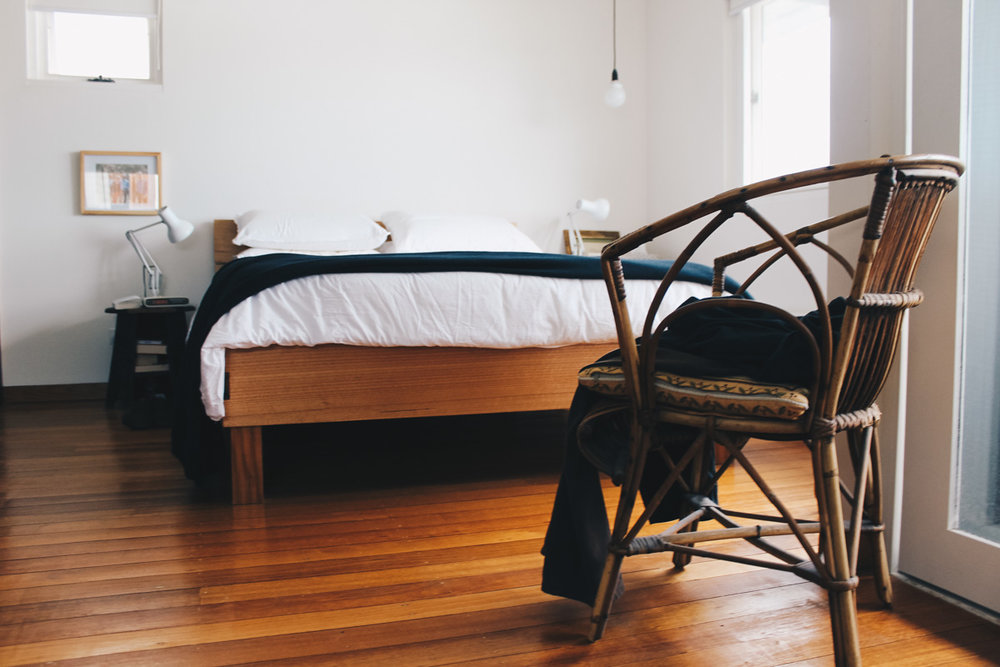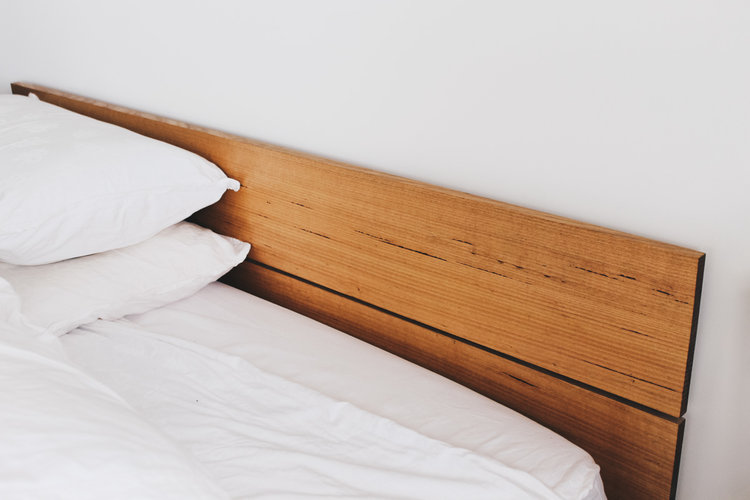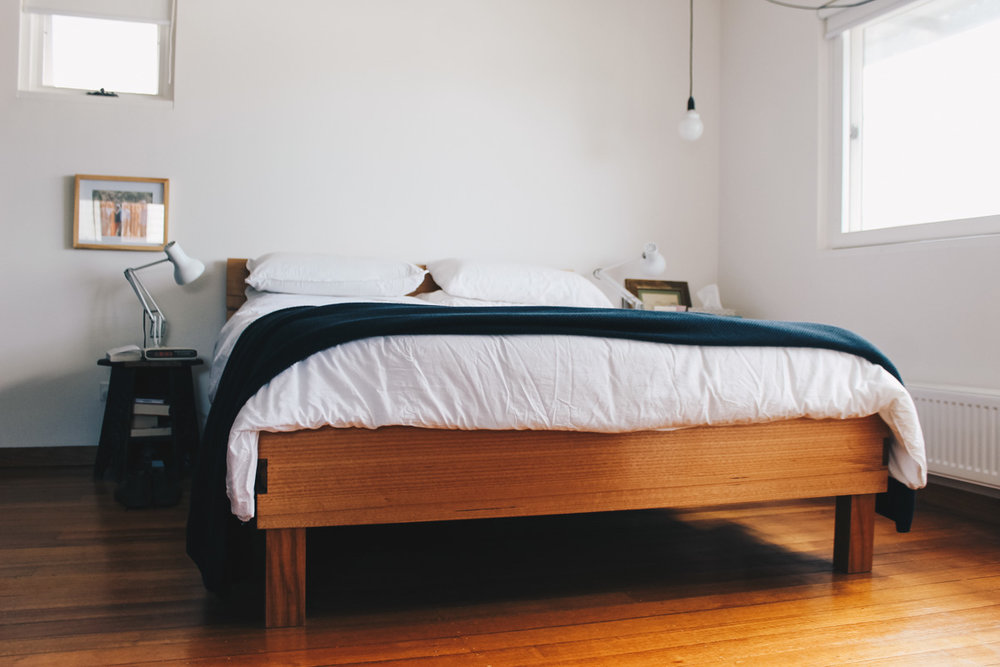 THE WHOLE SHEBANG
SQUARE BED WITH CUSTOM BEDSIDE TABLES + SIDE TABLE
Our friend Mikey just bought his first home yewww!! To celebrate he wanted a bed, bedside tables and a side table - all fit for a big boys bedroom #adultlife. We loved working with Mikey designing matching pieces to our Square Bed. All made out of locally sourced recycled Vic Ash timber. You bloody rippa...congrats mate!
Wondering where that linen is from? @hellomrdraper. And the plants? @olivegreenplantandprop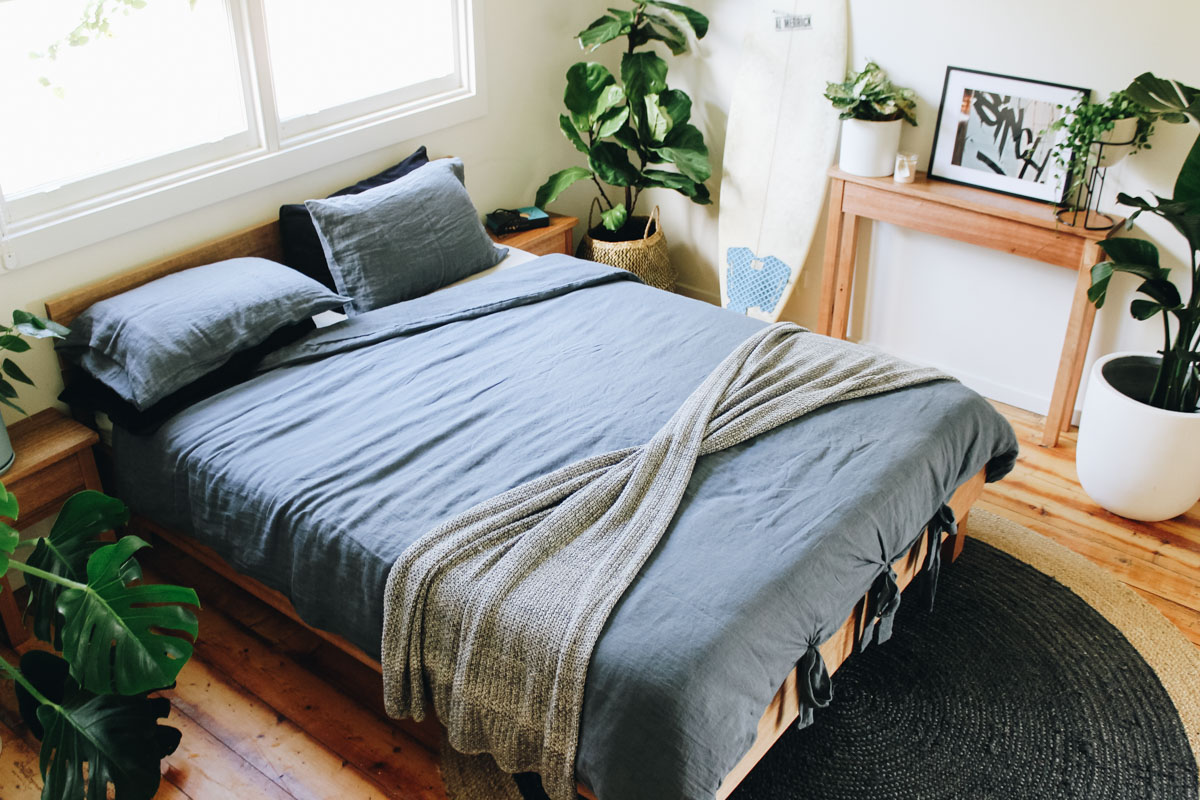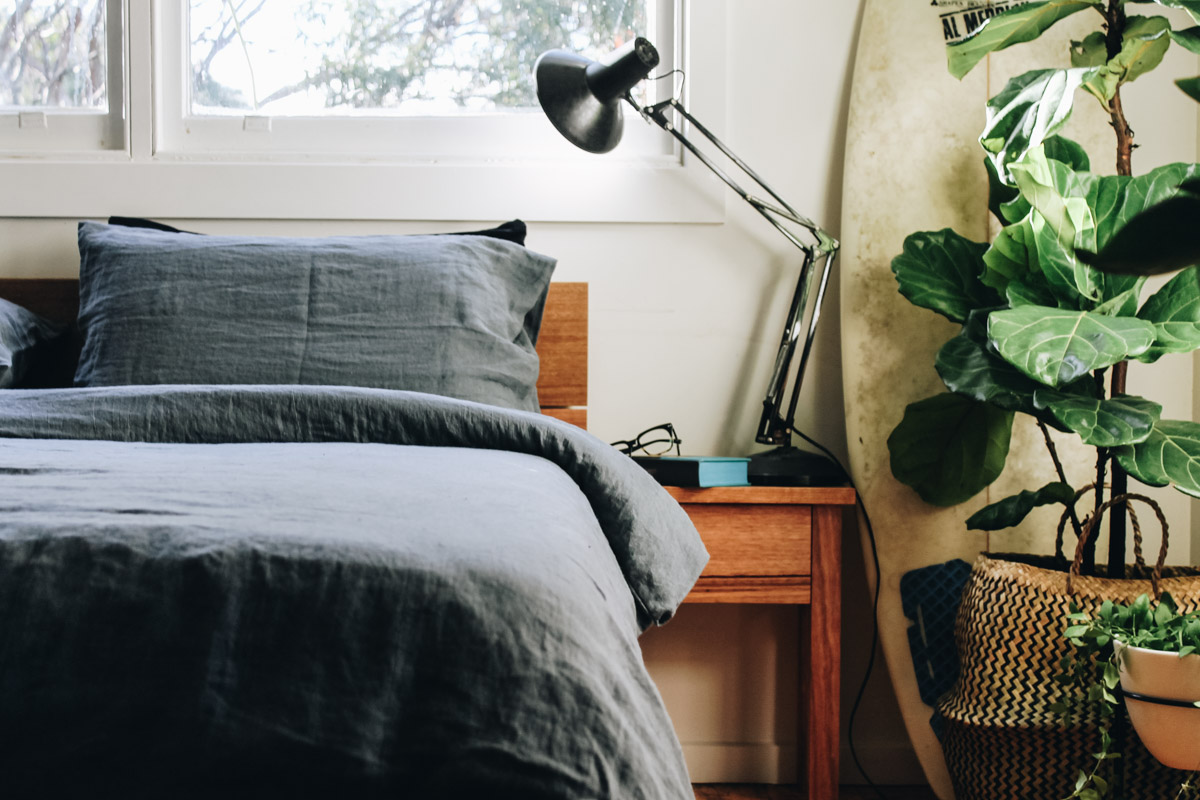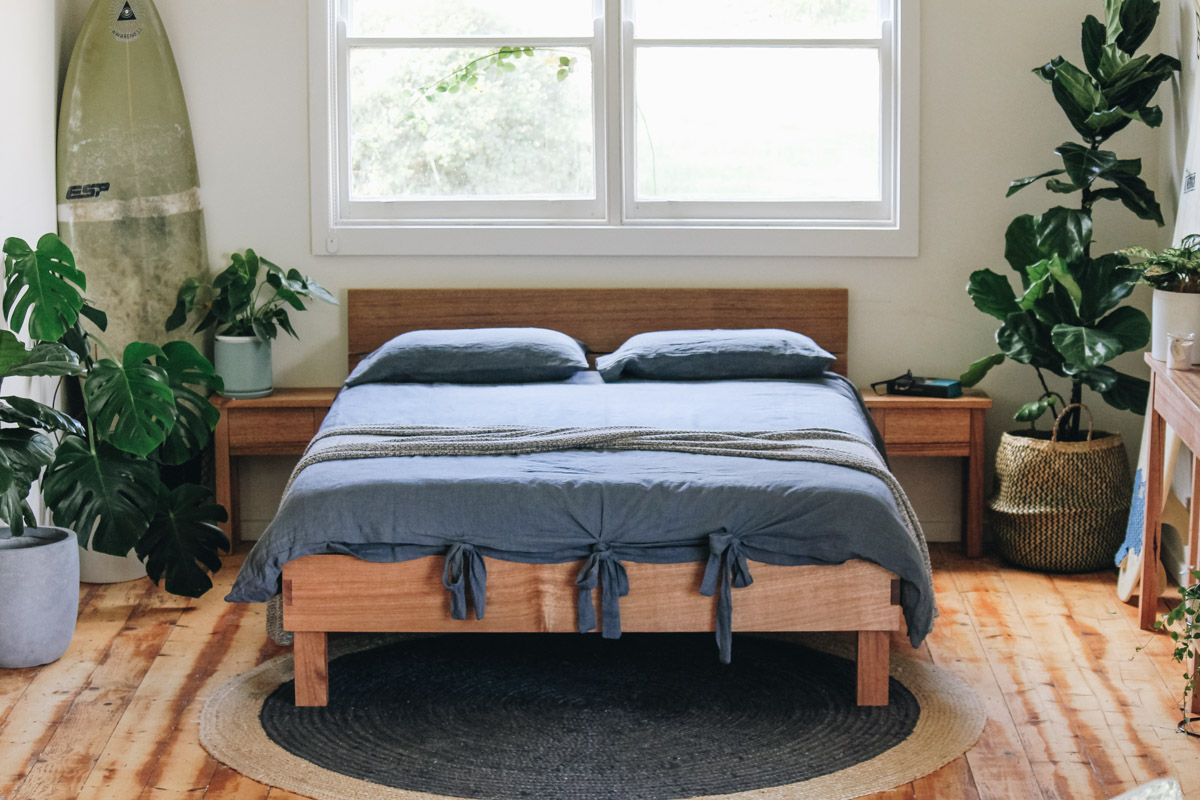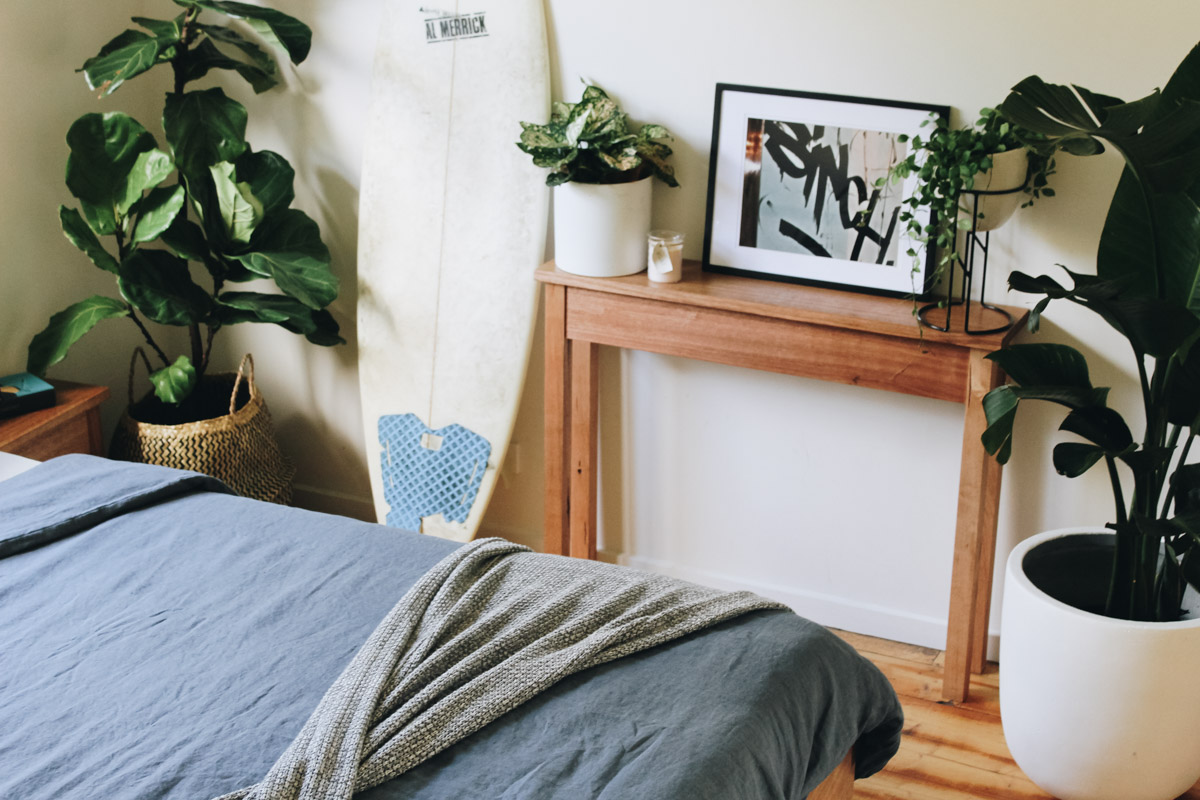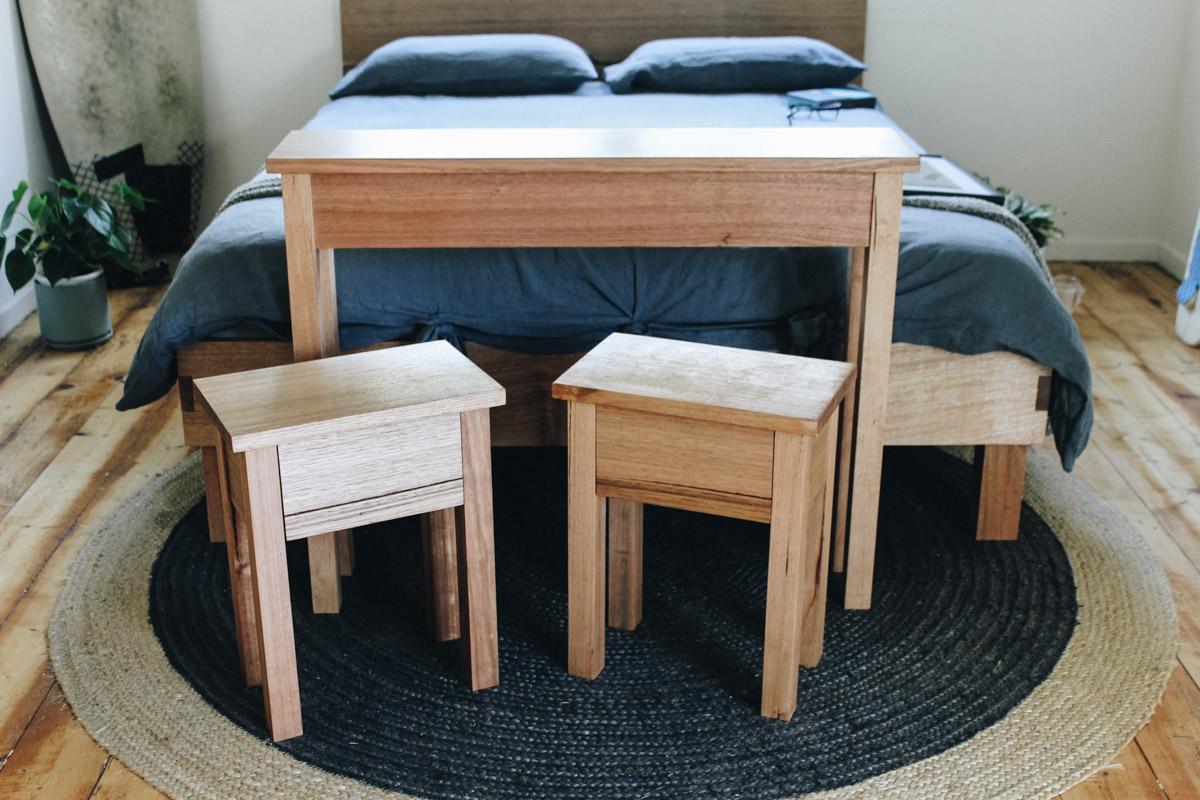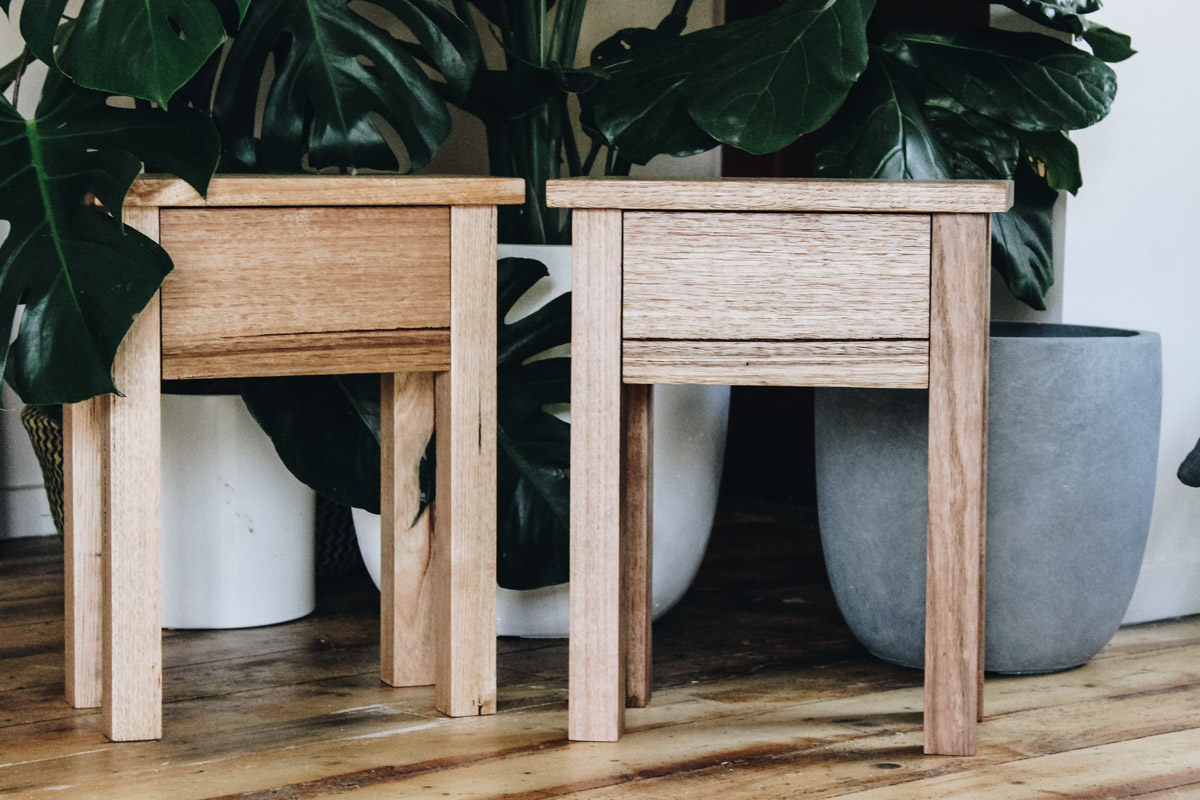 HANDCRAFTED FROM LOCALLY SOURCED VICTORIAN ASH

Linen @weft.textiles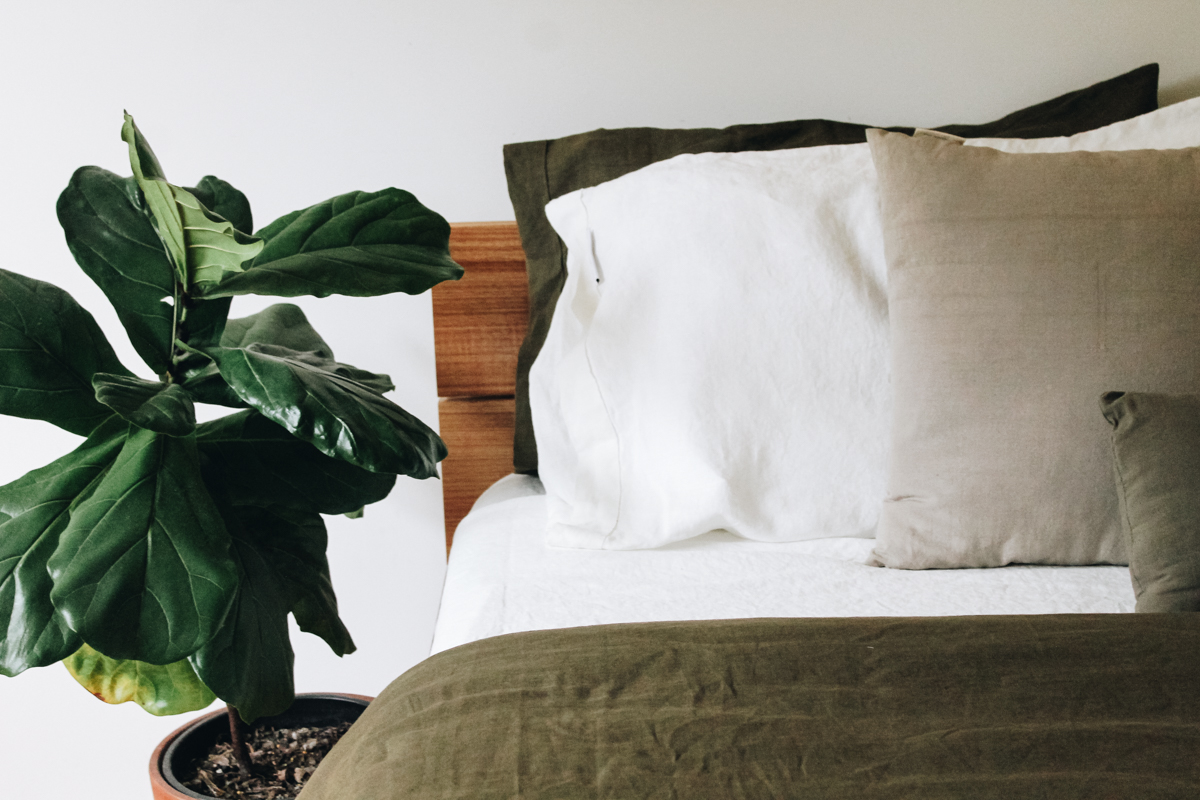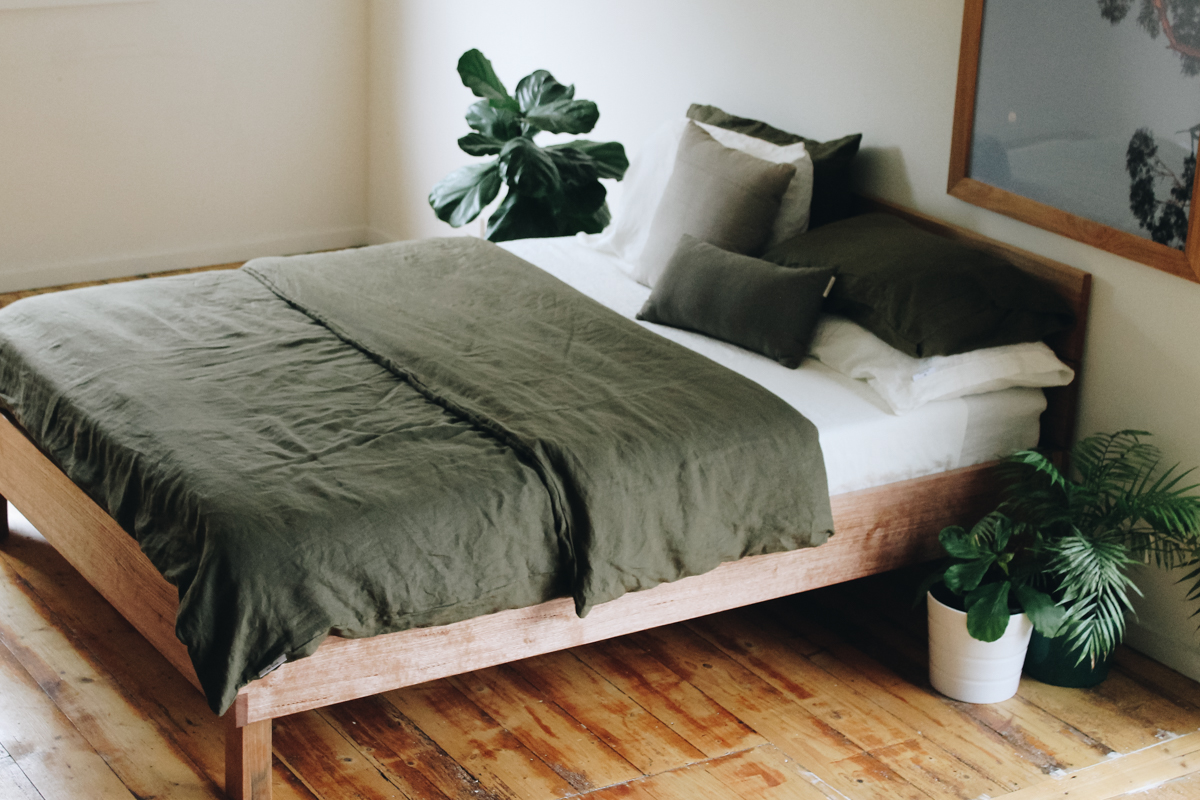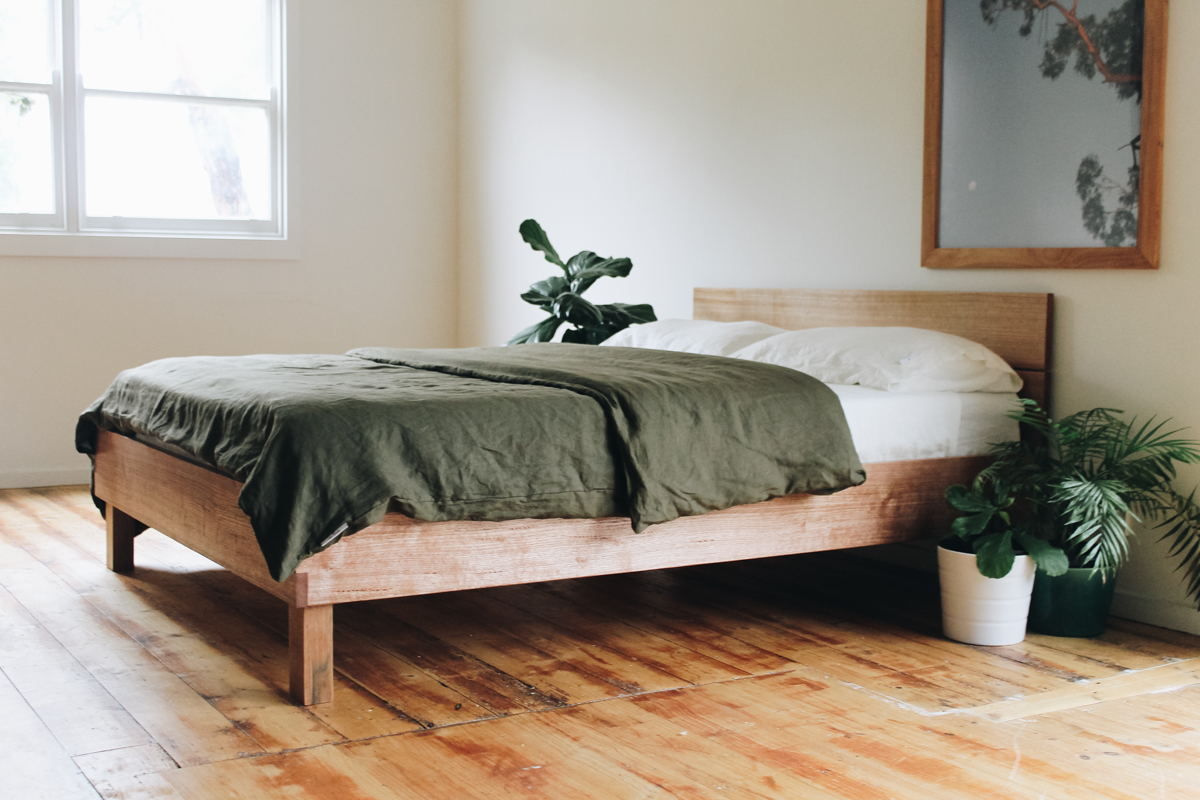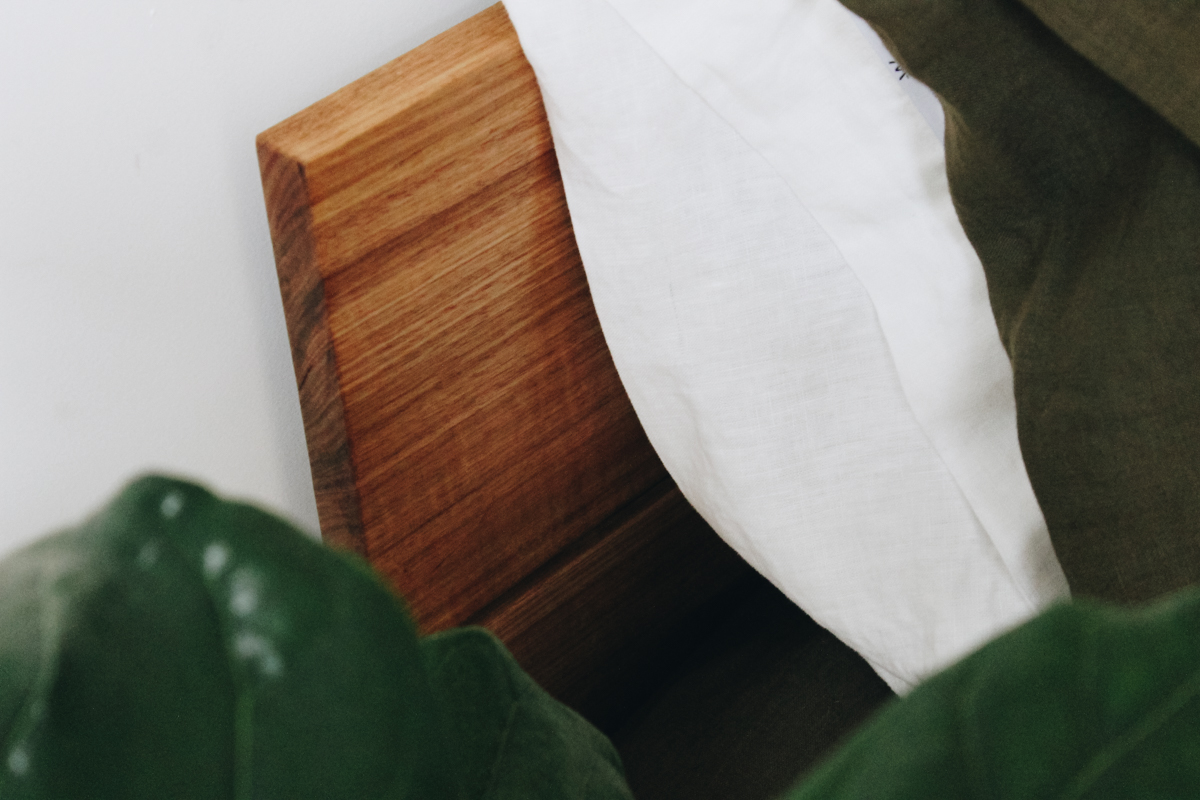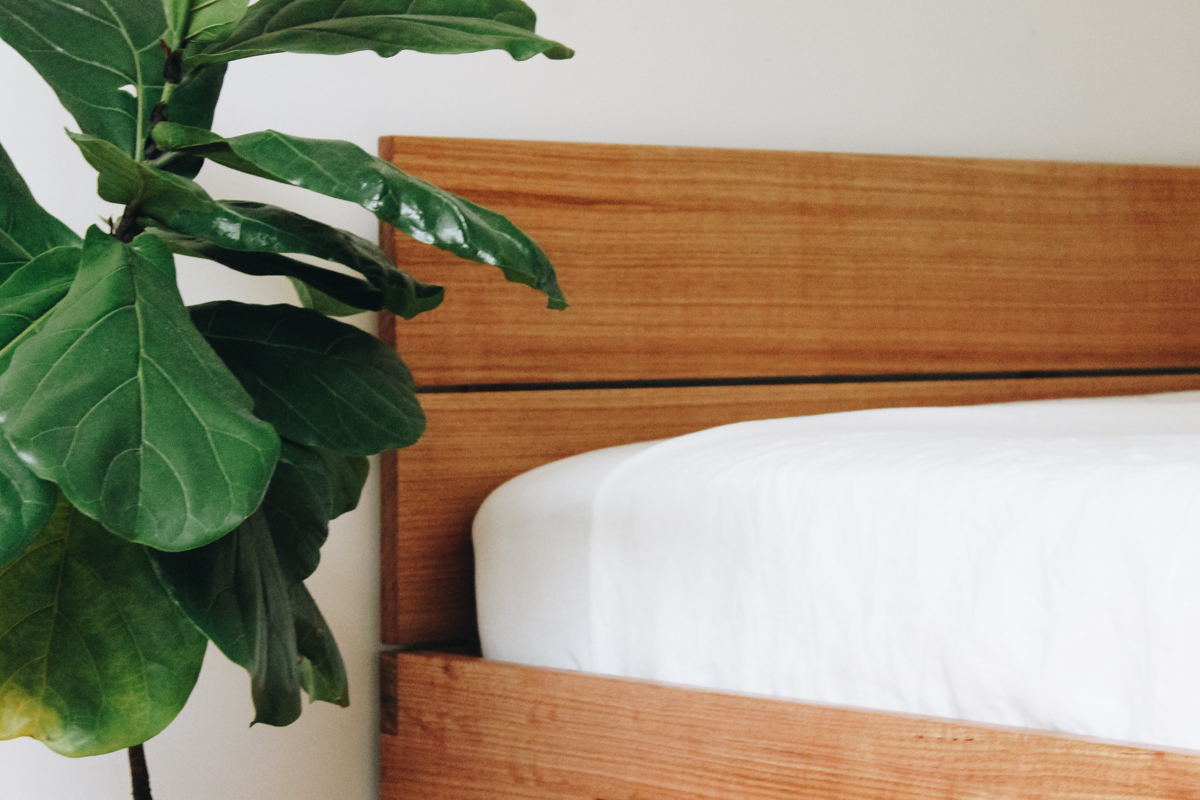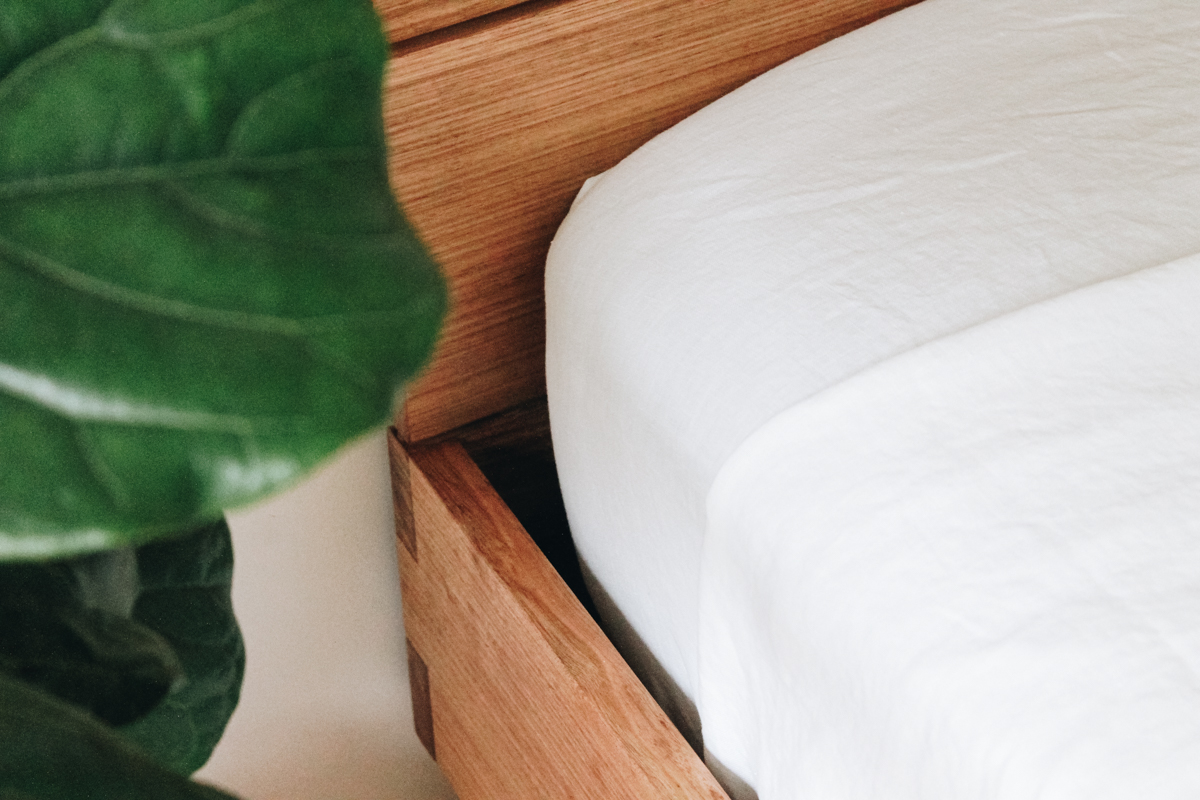 SOLID HEADBOARD
CUSTOM VARIATION FOR ALICE IN ADELIADE